Silver Martin Master "Typewriter" C Melody Saxophone
Meet the "Typewriter C Martian" a rare and collectible silver 1930 Martin C Melody sax in excellent condition with original case! At a time when C Melodies, in general, had virtually died off and Martin had briefly experimented with this interesting Typewriter design here is a very unusual combination of both! One of the last and certainly the most elaborate C Melodies ever made!
You are bidding on a silver Martin Master or Typewriter C Melody saxophone. Serial number 96xxx indicates it was made about 1930. This is a pro level sax with the unusual feature of having all round mother of pearl keys. This was a very limited edition sax made along at the same time as the standard handcraft models from about 1928 to about when this sax was made in 1930. So this was among the last of its kind to be made. It was referred to officially by Martin as their "Master" model, but soon afterward was nick-named the "Typewriter" because of the special keys, which I believe led to its ultimate demise due to its being perceived as more challenging to play. I found it takes only a little getting used to, like any different sax you might pick up that you haven't played recently, but it doesn't seem that difficult a transition for any good flexible player.

It might just be me, but I found this typewriter to have an interestingly different tone! Mellower, more blending, and seemingly more refined with less distortion than a handcraft or later searchlight. Perhaps the brass quality or amount is different than the normal handcrafts/searchlights. I'm sure this sax model, the Master typewriter was at a premium over handcrafts at a time when demand for all saxes was plummeting due to the depression. Poor timing on Martin's part, I'm sure, heavily contributed to this model's fast demise. This was also the first Martin model with more modern keywork, no forked E flat extra hole for example. Due to its demise about this time, this is virtually the only vintage C Melody model that was made with more modern keywork and there were very few of these made!
I almost think that this Martin Master line was the beginning of an ultimately failed attempt by Martin to produce a sort of Chu Berry/late true tone or Aristocrat level more competitive pro line. This is also one of the last of the standard silverplate production horns as not long after this Martin (and the other makers) switched to lacquer as its primary default finish. Silver was still available in later years, but only as a very low volume special order. Not many of these typewriters still exist, especially in original silverplate without later relacquer. The neck is fully original with matching serial numbers. It is in excellent condition just like the body and has a new tenor sized cork so its ready for a new generation C Melody mouthpiece, like the Runyons I have in stock. Something else to keep in mind is that C Melodies, in general, were dying off even faster than Typewriters, so very few were being made at this time making this sax exceptionally rare and unusual. Also, of course, it has the classic Martin thick beveled tone holes. Check the pictures for the unique and special keywork and those special tone holes!
Cosmetically, there are no dents and only a couple barely discernable micro dings on the chairside of the bow. The bow fin and bow area, in general, are in excellent condition. There isn't much wear showing on the usual keys, cause all the keys have pearls, however the lower thumbrest does show a little discoloration from a thumbrest pad that was there previously. All of the mother of pearls are original as far as I can tell! Silver plating is intact in about the 95% plus range, probably the best condition one, if not the only one, of these you or I will ever see! All in all, a very attractive and rare typewriter model in original silverplate with the gold wash in the bell! Certainly a most playable and very collectible piece of Martin history! Check the pictures to see for yourself.
This horn was torn down, cleaned out, body and keys polished, body and keys separately treated with a powerful anti tarnish substance (better than a clear lacquer as it is transparent and non inhibiting sound-wise and doesn't peel or flake off with age), then rebuilt with Mark VI style resonator pads. Then it was carefully leak light tested and play adjusted and tested. It may need more break in, just like any new horn does. I try and do what I can, but I just don't have the playing hours these beauties really need. Hopefully, the new owner can continue this process.
There is no mouthpiece with this horn. I do have a brand new Runyon C Melody mouthpiece in stock available at additional cost.
This sax comes with its original case in very good condition. It's had one reinforcement hinge installed on the inside to help strenghten and lengthen its service life. Some previous owner also glued some reed holders inside.
Another note, this anti tarnish treatment on the entire horn I perform is extra work but should keep this horn cleaner and much more tarnish free for some years to come. I can also say this is the rarest and among the most pleasant sounding C Melody saxes I have ever restored!
Our guarantee & return policy.
See photos: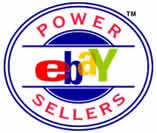 Buyer to pay actual cost for shipping and insurance within the US. Email with your zip code for shipping costs. Because of postal and payment restrictions, we can ship to some overseas locations but not all. If you're outside the US, you MUST email before bidding.

We make payment EASY! We accept Master Card, VISA, Discover, and American Express as well as e-checks through Paypal, the preferred method of payment. We also accept Bidpay, cashier's checks and money orders. US personal checks are accepted but item will be held until check clears. Payment is expected to be received within 7 days of close of auction, otherwise item will be re-listed.

I prefer PayPal, the #1 payment service in online auctions!