Rare Buescher stencil Harwood Silver C Melody Saxophone with gold plate keys!
Meet "C Bee IV" a gorgeously rare and wonderful sounding twenties classic in the key of C. These gold plate key silver horns are uniquely beautiful and very hard to come by!
You are bidding on a Buescher stencil Harwood C Melody saxophone. Buescher serial number of 155000 indicates it was made about 1924 and its also marked "Low Pitch" which means the current modern concert standard A=440. This particular saxophone has the silver body with gold plated keys and mechanisms. This was a purely cosmetic upgrade over the all silver horns and cost about 25% or $30 more at the time it was new according to my mid twenties Buescher price guide. That was a lot of money in those days and roughly equivalent to $500 more on a $2,000 horn of today. I'm confident that Harwood also charged similarly more for this horn. Due to the increased cost for the enhanced cosmetics, fewer of these special saxes were ever produced. That's why few survive today.

Cosmetically this horn is in nice original condition. There are no dents and no scratches. I see one small ding near the bottom of the bow and another below the thumbrest. There is wear to the upper palm keys and thumbrests. Besides the gold plating on all the keys and mechanisms there is also gold wash inside the bell! There is some minor silver finish loss on the back of the body near the thumbrests. The silver plate finish of the body and neck is intact in the 90% plus range. The neck is obviously the original with the gold plate mechanism for the upper pip and is in very good condition with some silver finish loss. This horn was torn apart, cleaned out, polished, then rebuilt replacing its original pads with new Mark VI style dome resonator pads.

I played it with a tuner and its neat to see when you play a "C" it says "C". It seems to be just as in tune as more modern horns, maybe even more in tune than some newer horns. Bueschers are known to be among the best for intonation.

The horn plays well, but could use more break in playing time from its new owner. I try and do what I can, but I just don't have all the playing time these beauties need. It has beautiful engraving on the bell, but of course the real stand out thing about this sax is the gold key on silver body/neck combination which I think is the rarest and most attractive setup ever made. All three big makes Conn, Martin, and Buescher had this option available during this timeframe as I guess it was a popular fad of the time. That style appears to have died out by the mid thirties, if not earlier, never to return. Of course, shortly after that a newer popular style of gold colored lacquer bodies with silver keys took off and lasted for many, many years. These C Melody horns seem to have some of the best characteristics of altos and tenors all in one. The size has enough brass and length to produce a dark mellow tenor type tone, yet its action is tight and the horn sits closer where you can sit it on your knee to play. Great for all those who think the alto is too small and the tenor too big and hate transposing music into E flat or B flat. For these reasons it would make a good alternate practice horn. Shame they quit making this size altogether so many years ago.

The mouthpiece is the old C melody style and may well be the one it came with! It resembles the Buescher C Melody mouthpieces of the time. It's in very good condition, no real bite marks and only a very little pitting or unevenness in the surface. With the mouthpiece is a gold Alto ligature and a vintage silver cap. This mouthpiece doesn't currently fit the sax and is passed on because it is probably the original and enhances the value of the sax. I resized the neck cork to a tenor size so you can use any tenor mouthpiece or one of those newer C Melody mouthpieces from Runyon that fit on a tenor size shank dimension and also use the same generic tenor size reeds. I have available for an additional amount a brand new Runyon C Melody mouthpiece in its original box in a 4 (conservative) facing size with its original ligature and cap. If another facing size is desired I can order it. I have played this horn with my personal Runyon 5 facing and it works well. I find new Runyon C Melody mouthpieces more responsive in the upper octave range than larger generic tenor mouthpieces.

This sax comes with what I believe to be its original deluxe hard case with plush lining which frankly has seen better days. Also the sax case doesn't seem to have the slot or hole properly cut out for the body plugged upper end to stick into. However, the upper end of the sax sort of lays in on top of the wood protusion on one side or another without any real difficulties. If the new owner really wanted to use this case for transport full time then its something that they might want to look at, as I said it wasn't any real problem for me and the horn and case have apparently been this way for seventy eight years, ha ha. I do have available a brand new C Melody case that is available for an additional charge. I have available a picture of this sax in the new case that I can send to anyone who is interested. Pictures of the new case are not in this listing to avoid confusion. It is black inside and out and somewhat form fitting as the newer cases are and has the extra handle on the end like many of the pro style cases do.

Our guarantee & return policy.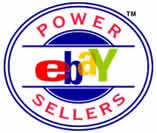 Buyer to pay actual shipping. Email with your zip code or country for estimate. We make payment EASY! We accept Master Card & VISA through Paypal, Billpoint or Bidpay, US checks and money orders. Buyer is expected to contact seller by email within 24 hours of auction's end. Payment is expected within 7 days.

I prefer PayPal, the #1 payment service in online auctions!