1924 Gold Plate Buescher True Tone Alto Saxophone
Meet "Golden Bee III" similar to Golden Bee I sold here just a couple months ago.
You are bidding on a gold plate Buescher True Tone alto sax. Serial number 152xxx indicates it was made about 1924. This is a wonderfully warm and exciting horn that looks and sounds great! I have compared one of these gold plate True Tone altos in the past directly one on one with a restored in house 1927 silver True tone called "Beach Bee". I found that the silver horn had slightly louder overtones with more distortion and raw edge then the gold plate. The golden horn had almost as much sound, but it was so wonderfully warm and refined in tone that I found myself preferring it to the silver horn's louder but less refined tone. Comes with its original gold plate neck with a brand new neck cork. The finish is excellent and there is only one micro ding on the right side that isn't that easy to see.

Cosmetically, I see no significant dents or scratches on the body. There are three typical very small dings in the chairside bow area. There is just a little finish loss in and around some of the tone holes and underneath some of the keys. There is no visible wear showing on any of the keys or thumbrests.

Finish is intact in the 96% plus range which is phenomenal in an original finish this old! This horn was torn down, cleaned out, body and keys polished, body and keys separately treated with a powerful anti tarnish substance (better than a clear lacquer as it is transparent and non inhibiting sound-wise and doesn't peel or flake off with age), then rebuilt where needed to spruce up a fairly recent local overhaul that installed a complete set of those higher performance thin skinned white pads and supposedly cost $500. It wasn't up to my higher standards when it first came in, but it is now! This horn is pretty well through break in, but may need more regular playing by its new owner to totally complete that.

Comes with its original black resonate mouthpiece with "The Buescher Elkhart, Ind" marked on it and original silver ligature and cap in very good condition as you can see in the pictures. Also included are the original gold plate body plug and marching lyre. Also there are a number of other items of memorabilia original to the horn that I am passing on including some classic vintage reed holders one from a Conn dealer in Boston and another from a Martin dealer in New York. Also a vintage sax screw driver with the head partly broken and two pieces of a neck strap and an old cork grease tin. There is also a metal protecting corner from off the case that I didn't get a chance to get nailed back on.

I did polish and treat with anti tarnish the gold plated body plug and the gold lyre. Another note, this anti tarnish treatment on the entire horn I perform is extra work but should keep this horn cleaner and more tarnish free for some years to come. I can also say this is one of the most gorgeous and warmly playing altos I have ever restored! This sax also comes with its original deluxe hard case which is in good condition. The lid of the compartment has become a little loose and partially separated from the back panel and may need attention. There is a metal corner reinforcer that came off and as mentioned above and is included inside the case. Also there is perhaps a little hand lotion or aftershave like smell coming from the case, but it isn't very strong and should disappear in time.

Our guarantee & return policy.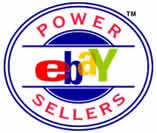 Buyer to pay actual cost for shipping & insurance. Email with your ZIP CODE for shipping costs. Due to postal regulations and other circumstances we will ship to some overseas locations but not all. Overseas bidders please email prior to bidding.

We make payment EASY! We accept Master Card & VISA through Paypal. We also accept money orders and cashiers checks as well as Western Union. Personal checks on US banks are accepted but item will not be shipped until check clears. Payment is expected within 7 days.

I prefer PayPal, the #1 payment service in online auctions!