Gold Plate Conn Made Straight B flat Soprano Saxophone keyed to high F
Meet one exquisite gold plate Conn stencil B flat straight soprano saxophone keyed to high F.
You are bidding on a gold plate Conn made Beaufort American B flat straight soprano sax. Serial number of 35xxx indicates it was made about 1918. Besides the serial number, there is also the typical Conn engraved markings of patent date and number for the automatic octave mechanism and the "S" for soprano model and "L" for low pitch standard which is the modern orchestra standard of today. This is a wonderfully warm and exciting horn that looks and sounds wonderful! Newly restored and in excellent original condition you will not find a nicer one anywhere!

Cosmetically, I see no significant dents or scratches on the body. There is one micro ding near the low C sharp and another even smaller near the low B and B flat holes. There is another micro ding up at the top near the cork. None of these are obvious and take careful examination to find. There are some typical finish imperfections under some of the keys and around some tone holes. There is no visible wear showing on any of the keys or thumbrests with one minor exception. There is some barely visible, if you're looking, underlying silver showing through on the very bottom of the octave key. Original gold plate finish is intact in the 97% range which is phenomenal in an original finish this old.

This finish was more challenging to determine due to the excellent condition. The engraving in both the serial number area and the bell are deep and quite crisp as you can see from the pictures. This clearly establishes that the finish must be either bare brass or gold plate. The tone of the instrument is very refined and smooth like gold, not at all ragged and raw like with bare brass. Also the one very light wear spot on the octave key is beginning to show through to the underlying silver, another strong indicator that it's a gold plate finish. So I believe this to be a gold plate instrument and I have restored dozens of these before so I have experience with them.

This horn was torn down, cleaned out, body and keys polished, body and keys separately treated with a powerful anti tarnish substance (better than a clear lacquer as it is transparent and non inhibiting sound-wise and doesn't peel or flake off with age), then all corks and pads replaced. This sax had most all its original white pads still on it prior to the repad and they are saved in a clear plastic bag inside the case as a keepsake. The new pads are flat washer metal resonator style similar to the Conn reso pads Conn used later after this timeframe. This horn is partially through break in, but may need more regular playing by its new owner to complete that.

No mouthpiece comes with this sax, though there is the original gold plate music lyre. Also there is a brand new neck cork as well, as the previous one was the original which had disintegrated. It comes in a nice deluxe vintage gray with orange lining case that as far as I know is not the original it came with.

Another note, this anti tarnish treatment on the entire horn I perform is extra work but should keep this horn cleaner and more tarnish free for some years to come. I can also say this is one of the most gorgeous and warmly playing sopranos I have ever restored!

Our guarantee & return policy.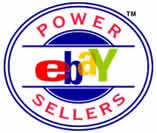 Shipping
Buyer to pay actual cost for shipping and insurance within the US. Use easy calculator for UPS shipping. If you have a question about shipping prior to placing bid, email with your zip code for shipping costs.

We will ship to many overseas locations but NOT all! If you're outside the US you MUST email before bidding.
Payment
We make payment EASY! Paypal is preferred. We accept Master Card, VISA, Discover, and American Express as well as e-checks through Paypal. We also accept Bidpay, cashier's checks and money orders. US personal checks are accepted but item will be held until check clears. We do NOT process credit cards ourselves or take credit card numbers over the phone or by Email so if you want to pay by credit card please register with Paypal or Bidpay. Payment is expected to be received within 7 days of close of auction, otherwise item will be re-listed.
Feedback
Positive feedback will be left as soon as item is received and positive feedback is left by the buyer for me the seller. I try my best to insure that all my customers have a happy Ebay experience!

I prefer PayPal, the #1 payment service in online auctions!