Gold Plate Buescher
True Tone C Melody Saxophone with Snap-in pads
Meet "Snappy Gold C Bee", a gorgeous and wonderful sounding twenties classic in the key of C! This is a most rare gold plate Buescher C Melody with snaps in gorgeous just restored condition!
You are bidding on a Buescher True Tone C Melody gold plate saxophone. Serial number is 176xxx which indicates it was made about 1926. Cosmetically this horn is in excellent condition as you can see in the pictures! On the sax body there are no dents and no scratches, and no wear on any of the keys or thumbrests. There are a number of typical small dings in the bow area, mostly on the chairside. These could be removed by any shop. The original neck looks good and has a new tenor sized cork on it. Gold finish is intact in the 95% plus range, excellent for a sax this old! All but one of the original snaps are still on the sax. The missing snap is off the low C cup and a snap pad was installed so if another correctly sized snap can be obtained it can just be snapped in place over the pad. This sax is gorgeous looking and sounds as good or better than it looks! This was the first gold plate C Melody with snap pads I have ever restored. I was most pleased with the unique combination of gold plate and snaps. This unusual configuration produced a most refined soft/mellow tone which then was well projected and further enhanced by the original Buescher exclusive snap resonators. This must be one of the most refined sounding and excellent projecting C Melody sax models that was ever made!

This horn was torn down, cleaned out, body and keys polished, body and keys separately treated with a powerful anti tarnish substance (better than a clear lacquer as it is transparent and non inhibiting sound-wise and doesn't peel or flake off with age), then rebuilt replacing all its original white pads with new brown leather snap pads. I even saved the original white pads that were replaced in a clear plastic bag for the new owner to see. Many of the original white snap pads were still functional! Since these original pads would not have held up very well in the future and would tend to leak quickly, I decided to change them all out anyway, but save them as a novelty and keepsake.
A veritable time capsule, this horn was purchased and played for perhaps a few years, if that long, back in the twenties to be put away unplayed for seventy years until reawakened very recently. I played it with a tuner and its neat to see when you play a "C" it says "C". It seems to be just as in tune as more modern horns, maybe even more in tune then some newer horns. Bueschers are known to be among the best for intonation versus other makes of that period. It has such artful design and shape like the "Man in the Moon" neck brace Bueschers had. These horns seem to have some of the best characteristics of altos and tenors all in one. The size has enough brass and length to produce a dark mellow tenor type tone, yet its action is tight and the horn sits closer where you can sit it on your knee to play. Great for all those who think the alto is too small and the tenor too big and hate transposing music into E flat or B flat. For these reasons it would make a good alternate practice horn. Shame they quit making this size altogether so many years ago.
No mouthpiece comes with this sax, however I am a Runyon reseller and I may have a new Runyon C Melody mouthpiece in stock that will fit the tenor sized mouthpiece neck cork. This sax comes with its original deluxe hard case with plush lining which is in good original condition just like the sax.
Another note, this anti tarnish treatment on the entire horn I perform is extra work but should keep this horn cleaner and much more tarnish free for some years to come. I can also say this is the most pleasant sounding C Melody saxes I have ever restored.
Our guarantee & return policy.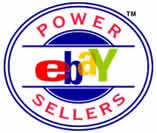 Buyer to pay actual cost for shipping and insurance within the US. Email with your zip code for shipping costs. Because of postal and payment restrictions, we can ship to some overseas locations but not all. If you're outside the US, you MUST email before bidding.

We make payment EASY! We accept Master Card, VISA, Discover, and American Express as well as e-checks through Paypal, the preferred method of payment. We also accept Bidpay, cashier's checks and money orders. US personal checks are accepted but item will be held until check clears. Payment is expected to be received within 7 days of close of auction, otherwise item will be re-listed.

I prefer PayPal, the #1 payment service in online auctions!