1960 Buescher 400 Tenor Saxophone
Meet "Frank Lloyd Wright Bee II".
He is sound-wise equivalent to the just prior Top Hat Buescher 400 tenors, I know as I have played both models side by side. Only differences are engraving and minor keywork design that don't affect action or feel.
Also like the Top Hats these post Top Hat 400's have Norton springs and snap in pads.
Post Top Hat 400's were split into two different models, the Super 400's with the underslung neck and cosmetic silver ring under the bell and the regular 400's with regular necks and no cosmetic ring. This particular 400 tenor, FLW Bee II, is a regular 400 without the trouble prone underslung neck and cosmetic ring. Frank Lloyd Wright Bee I is a similar 1959 Buescher 400 tenor and is the in house number one reference tenor! FLW Bee I is in excellent, nearly pristine, condition with original pads with deep seats and factory setup. The name comes from my interpretation of the crisp, simplified, more streamlined new modernistic sixties like appearance without the complex engraving and raised lettering that tend to break up the strong clean oversized bell lines. Also the architectural design master died and his last works were completed in this timeframe.

Comparing FLW Bee I with FLW Bee II in one on one play off switching constantly back and forth there was no significant difference in sound or key feel/action which is new and tight feeling on both tenors. I had to look at the instrument I was playing to determine which was which! The only microscopic difference that was too random and infrequent to measure by, was the slight immaturity of the new pad seats on FLW II which is almost through break in. Only a little more playing by the new owner should eliminate even this minor difference. You are bidding on a 1960 Buescher 400 tenor saxophone with serial number 363xxx. This horn is professional and was bought new and played by a pro in Florida in a number of bands for many years until I acquired it to restore recently. So essentially a one owner pro sax. Anyone who knows these horns knows the snap-in studs holding the pads act as huge dome resonators causing sound to be radiated outward aggressively. They are what give these Bees their sting! Cosmetically it is in very good condition as you can see in the pictures. This is the original lacquer, the engraving is quite crisp and distinct, as claimed by the original and only previous owner. A special renewable protective coating, that's not a sound inhibiting clear lacquer, has been applied to better protect this beauty.
There are no significant dents. There are a few dings and/or micro dings in the usual chairside of the bow region. Some dings, uneveness, and typical wear and tear near the edge of the bell lip. There is typical scratching around the ring and some light scratches here and there. The original neck is in very good condition with some typical loss of lacquer and some very light creases, one on either side, like it may have suffered some minor pull down at one time, though its very difficult to tell now. None of this is very visible unless you are looking very closely. No signs of resoldering on any posts or guards. There is some key wear showing which is typical of a pro horn. Also a typical wear mark to the left of the lower thumbrest, it is pictured. Original lacquer finish is intact in about the 90% range and much of the loss is confined to the area on the back toward the player. Look at the pictures and see for yourself.
Now about the restoration, basically the horn was completely torn down to the tube and cleaned out. A protective coating was applied to the entire sax body/neck and all the keys. Then carefully reassembled with all new snap pads, cork replaced as needed. The pads I took off were the original ones that came with the sax and many of them were still in pretty decent condition. I include them in the case in a zip lock bag as a souvenir and back up if one was needed in an emergency, most of these would still work. ALL THE SNAPS are still present on the sax. Then it was carefully leak light pad tested and play adjusted and tested. As stated above the sax is pretty well through break in, but it may need more regular playing by its new owner to complete this process. It plays WONDERFULLY: the rich deep fat tone you expect of a pro Buescher! It's ready for some serious BLOWIN! Pictures show most everything! The finish over most of the horn is nice and shiny as you can see!
No mouthpiece comes with this sax. I may have some mouthpieces available at additonal cost. I am also a Runyon and Morgan reseller. I have a Morgan Excaliber EL (extra large chamber) 7 in stock, perhaps the best tenor mouthpiece ever made. Designed to simulate the best of the best metal mouthpieces without the discomfort due to its being resonate with a chrome metal shank for long life. I think I am out of Runyons as well, though I can order those and have them sent to the customer separately.
This sax comes with its original deluxe art deco Buescher hard case that is still in good to very good condition. It's still quite servicable, though I wouldn't recommend using it for everyday playing as its too valuable as an accessory to the sax at eventual resale time to risk damaging it or wearing it out. Certainly the buyer might consider acquiring another hard case to hold the sax on a day to day basis. Maintaining the original case in good condition does enhance the long term value of the instrument. With the big bell you might need to be selective as to any new case you get fits before you buy it especially with these newer form fitting cases. Another note, this protective treatment on the entire horn I perform is extra work but should keep this horn cleaner and more tarnish free for some years to come as well as better protect the lacquer coating from damage, bumps, and scratching.
Shipping
Buyer to pay actual cost for shipping and insurance. Email with your zip code for shipping cost. As shipping costs and regulations vary from country to country, all buyers outside the continental United States are requested to email prior to placing bid.
Payment
We make payment EASY! Paypal is the preferred method. We accept Master Card, VISA, Discover, American Express, and E-checks through Paypal. We also accept cashier's checks, money orders, Western Union and Bidpay, however we do not process credit card's ourselves so we cannot take a number over the phone or by email. US personal checks are accepted but item will be held until check clears.

Our guarantee & return policy.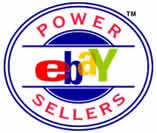 I prefer PayPal, the #1 payment service in online auctions!