1968 Conn 10M Tenor Saxophone
Do you remember the Six Million Dollar Man? Meet the "Ten Million dollar Saxophone"!! After it's looks have enticed you, the sound will thrill you!!! You are bidding on a Conn 10M tenor saxophone. The serial number L75247 indicates it was made about 1968 during the waning days at Conn for pro horns. This model is also referred to as the "Naked Lady" because earlier models had an engraved woman on the bell. This horn, however, was made after they had discontinued that practice, maybe due to the more politically correct equal rights climate of the sixties, ha ha. This horn is a professional level Conn, its best horn at that time. It has a larger bell, underslung octave key on the neck, socketed neck joint (to reduce leaking), and very attractive lines/proportions/engraving. Check the pictures for all these features!! Anyone who knows these horns knows how they cook! The later 10M horns like this were underappreciated until recently, but now are better recognized as playing arguably as well as their earlier brethren. Cosmetically it is a bright gold color which is very attractive as you can see!!! It's really a shame Conn stopped making these fine horns just a short time after this horn was made. It's rumoured that it simply cost them too much to continue making them leading to their demise. Conn, as a company, essentially hasn't recovered since. The bottom is in good condition with no major flatness or dents only very minor rippling (one or two ripples might qualify as a dings) and some scratching. Otherwise there aren't any notable dents or dings on the rest of the horn. The neck still has decent lacquer and is the socketed type these horns are famous for. It also appears to be the original neck. There is minor scratching and minor wear on the usual keys and lower thumbrest. Original gold lacquer is intact in the 95% plus range. There really aren't any lacquer less areas, only some minor thiness in small spots like the usual cages. Look at the pictures and see for yourself. The horn was completely torn down to the tube and scrubbed inside and out extensively! Next, carefully reassembled with all new high dispersion dome resonator pads! Then it was carefully leak light tested and play adjusted and tested. Actually, these pads are much better then the stock pads that came on this horn. Just like a new horn, it may need more break in. I try and do what I can, but I just don't always have the playing hours these beauties need. Hopefully, the new owner can continue this process. Also a set of those clamps readily available at various places may speed the new pad seating. It plays wonderfully: a rich tone that only a fine professional level Conn tenor can deliver. This is a excellent horn! Ready for some BLOWIN! Pictures show most everything! The finish over almost the entire horn is nice and shiny as new!! There is no mouthpiece with this horn.
This sax comes with an old King Super 20 type case that has seen better days, but should serve the purpose of protecting the horn until replaced.
The Saxman at Sax-On-The-Beach.
Our guarantee & return policy.
See photos:
10M stripped down and just after the bath!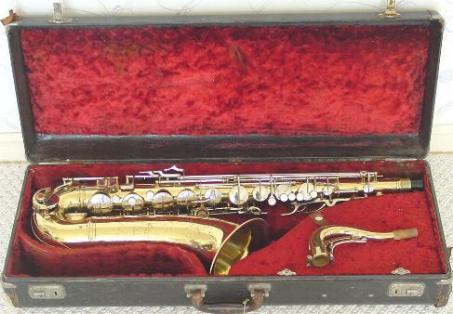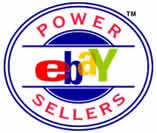 Buyer to pay actual cost for shipping, insurance, and packaging. We accept Master Card & VISA through Billpoint or Paypal, US checks and money orders.
I prefer PayPal, the #1 payment service in online auctions!