Buescher True Tone C Melody Saxophone with Snap-in pads
Meet "C Bee V", a gorgeous and wonderful sounding twenties classic in the key of C!
You are bidding on a Buescher True Tone C Melody saxophone. Serial number is 157xxx which indicates it was made about 1925. Cosmetically this horn is in pristine condition as you can see in the pictures! I do not use that term loosely or easily. This sax is museum quality. On the sax body there are no dents, no dings, no scratches, and no wear on any of the keys or thumbrests. There is wear showing to the ring, maybe one third to halfway through, the only significant wear sign I can find anywhere on the sax. The original neck still has the original neck cork on it and there is one small ding near the mouthpiece cork the only one I can find anywhere! I can not find any blemishs in the finish on the outside of the sax, even underneath the keys or around the tone holes! Inside the bell below the front of the lip is a small black discoloration that may be a manufacturing defect. There are also a few tiny black specs on the neck that are defects. Silver finish is intact in the 99% plus range, unbelievable for a horn this old! Not only are all the original snaps still on the sax, but they are all still shiny and new looking! This sax is gorgeously unique condition-wise, the best I've ever seen!

This horn was torn down, cleaned out, body and keys polished, body and keys separately treated with a powerful anti tarnish substance (better than a clear lacquer as it is transparent and non inhibiting sound-wise and doesn't peel or flake off with age), then rebuilt replacing all its original white pads with new brown leather snap pads. I even saved the original white pads that were replaced in a clear plastic bag for the new owner to see. A majority of the original white snap pads were still functional! Since these original pads would not have held up very well in the future and would tend to leak, I decided to change them out anyway, but save them as a novelty and keepsake.

A veritable time capsule, this horn was purchased and played for perhaps a few years, if that long, back in the twenties to be put away unplayed for seventy years until reawakened very recently. I played it with a tuner and its neat to see when you play a "C" it says "C". It seems to be just as in tune as more modern horns, maybe even more in tune then some newer horns. Bueschers are known to be among the best for intonation versus other makes of that period. It has such artful design and shape like the "Man in the Moon" neck brace Bueschers had. This particular horn has gold wash inside the bell. These horns seem to have some of the best characteristics of altos and tenors all in one. The size has enough brass and length to produce a dark mellow tenor type tone, yet its action is tight and the horn sits closer where you can sit it on your knee to play. Great for all those who think the alto is too small and the tenor too big and hate transposing music into E flat or B flat. For these reasons it would make a good alternate practice horn. Shame they quit making this size altogether so many years ago.

The sax comes with its original Buescher C melody mouthpiece in excellent condition with silver ligature and cap. Looking very carefully at the mouthpiece it shows minimal barely discernable wear. I have a new Runyon C Melody mouthpiece in its original boxes and with their original ligatures and caps I can offer to include with the horn for additional cost if the buyer so chooses. As is the mouthpiece cork is sized for alto or the older C Melody mouthpieces such as the one that is included. It would need a new tenor sized cork to accept the newer style C Melody mouthpieces like the Runyon. The sax also comes with its original silver body plug, original silver music lyre, a vintage leather strap with a metal hook (I would use a plastic one from now on with this sax, eliminates ring wear and scratching), the plastic bag containing the original white snap in pads that were removed mentioned previously, and two vintage used reeds (one is split) in a vintage paper reed holder from "Scott's Music Store" in Grand Forks No. Dakota. This sax comes with its original deluxe hard case with plush lining which is in excellent original condition just like the sax.

I did polish and treat with anti tarnish protection the original silver body plug, lyre, cap, and ligature along with the entire sax. Another note, this anti tarnish treatment on the entire horn I perform is extra work but should keep this horn cleaner and much more tarnish free for some years to come. I can also say this is the nicest C Melody sax I have ever restored.

Our guarantee & return policy.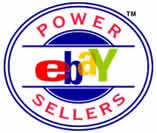 Buyer to pay actual cost for shipping and insurance. For shipping cost, email with your ZIP CODE. Overseas, please email prior to placing bid.

We make payment EASY! We accept Master Card & VISA through Paypal, Bidpay, or Billpoint, cashier's checks and money orders. US personal checks are accepted but item will be held until check clears. Payment is expected within 7 days.

I prefer PayPal, the #1 payment service in online auctions!