Martin Committee I Searchlight or Mars Attacks Pro Tenor Saxophone
Comes with vintage deluxe Martin Indiana hard case!
Meet "My Favorite Martian"! (apologies to Ray Walston, Bill Bixby, and Mrs. Brown whereever they may be!)
You are bidding on a very special Martin tenor sax. Serial number 122161 indicates it was made in 1937. This is a professional level horn. It has the adjustable right thumb rest, the nickle/silver keywork, and heart shaped pro style left thumb rest. Check the pictures for these features they are VERY visible!! In addition, the neck has the same serial number as the body! Cosmetically it is not the prettiest horn you'll ever see, though a great many of these elaborately art deco engraved horns have suffered similar or even much worse lacquer loss then this. The loss of lacquer around the bell does have a good side, it (in addition to the two types of new resonator pads) explains why this horn is more potent then most. I have to look hard to find much wrong, but here goes. There are no dents, maybe two minor dings near the lower thumbrest, and some very minor (for its age) ripples and scratches present. The bottom is in good condition with no major flatness or dents, and there is a minor bow fin in good condition typical of the thirties horns. The adjustable lower thumbrest screw is not original but carefully and professionaly fabricated. It operates effectively. The neck did have a common minor hairline crack along a lower seam, but was very expertly repaired and is stronger then it was originally. It's in a spot on the bottom partially covered by the cork and almost undetectable except from very very close and if you already know its there. This horn really is sweet as these late thirties searchlights have a formidible reputation as player's horns!!! It also plays wonderfully: a rich tone that only a fine professional level Martin tenor can provide. Also it has more of that Martin singing quality then later horns. Gold laquer is intact in the 75% to 80% range. Now about the overhaul, basically the horn was completely torn down to the tube and scrubbed and bathed inside and out extensively!!! Then carefully reassembled with two types of DOME RESONATOR PADS, Selmer Mark VI style and high dispersion!!! Then it was carefully leak light pad tested and play adjusted and tested. It can't have been in any better condition when it was new, mechanically or play-wise! This includes that it may need some more break in, just like a new horn does. I try and do what I can, but I just don't have the playing hours these beauties really need!! Hopefully, the new owner can continue this process. This is a really SOLID horn now!! Ready for some BLOWIN" Pictures show most everything! This is a solid playable instrument with the fast action, great looks, and fantastic sound of a professional level late thirties Martin. It's very hard to find these pre war searchlights in such great playing shape anymore! There is no mouthpiece with this horn.

This sax comes with an original Martin deluxe hard case with plush lining that is very similar to the original case it came with. If it weren't for the Indiana tag, you wouldn't know it wasn't original. It's in servicable condition, but of course it has seen better days.

The Saxman at Sax-On-The-Beach.

Visit us online at Sax-On-The-Beach.
See photos: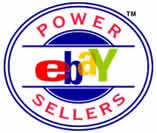 Buyer to pay actual cost for shipping, insurance, and packaging. We accept Master Card & VISA through Billpoint or Paypal, US checks and money orders.
I prefer PayPal, the #1 payment service in online auctions!