Like New Martin Handcraft Pro Alto Saxophone
Comes With deluxe vintage custom Lifton (Built like a fortress) hard case in excellent condition!
Meet the only mint like condition 1925 Martin Handcraft Pro Alto Saxophone you are ever likely to see!!
You are bidding on a very special Martin Handcraft alto sax. Serial number indicates it was made in late 1925 at the height of the roaring twenties! It's better made and has better sound then a new horn of today!!!! And its in the same mint like condition!!!!! This was and still is considered a professional level horn. The neckpiece, a key mechanism, and the body all have the same serial number! Cosmetically it is STUNNINGLY SPECTACULAR!!!! Words simply can not describe it!! As you can clearly SEE!!!! Condition is PERFECT!! I've looked VERY HARD!! There are no dents, no dings, and no scratches. Finish (Lacquer or Gold Plate) is 100% shiny all over. Pads, corks, and felts are BRAND NEW!!! Horn looks like it has never been played!!! There is simply nothing wrong with this horn, PERIOD!! I NEVER thought I would ever say such a thing about any horn much less one that is 76 years old!!!!!!! This horn really is Sweet!!! As to my personal theories explaining its conditon, I have two. One least likely is that its an original gold plate in never played display condition. Gold plate because these horns normally came in silver. They didn't come in gold lacquer. The other more likely explaination is that this was a thorough professional overhaul including a great and expensive relacquer job. It wasn't done recently as I found layers of dust under the keys, so it may have been done some time ago and then put away in storage only to surface here and now. It was a great job as the engraving is fully displayed with no washing out and there is only barely detectable slight washing in the serial number area if you look carefully! This slight washing is the only real evidence that I have that it is a relacquer and the almost impossibility of any other solution to the mystery. It, of course, plays wonderfully: a very rich tone that only a fine professional level Martin can provide! That sweet Martin distinctive singing tone comes out so easily!! Chu Berry should have tried chewing on one these babies instead, if he had maybe these horns would have his name instead of those Conns! Its playability aside, this horn almost belongs in a museum or somewhere on display, like some authentic movie prop for a speakeasy band of the roaring twenties!! Comes with a generic no name mouthpiece and gold Made in France ligature/reed holder.

This sax comes with a deluxe vintage custom Lifton (Built like a fortress) hard case in excellent condition!
See photos: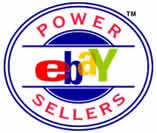 SOLD ON EBAY DECEMBER 2001