1947 Buescher Aristocrat "Big B" Tenor Saxophone
Fresh from the Windy City of Chicago, this is the Big B you have been waiting for!
Fully overhauled with all new pads and as gorgeously original as you could ever reasonably hope for!
THIS IS THE ONE!!!!!
Comes With brand new hard case in mint condition! Never used before it, still has the tag!
Can you FEEL music as well as hear it?
You can if its a BIG "B" BOOM Horn!!
Meet KILLER BEE!!!
After its spectacular looks have stunned you, its sound will blow you away you!!!
You are bidding on a Buescher Aristocrat Big "B" tenor saxophone. The serial number 314276 indicates it was made during the high water mark for Buescher about 1947! Although later Buescher Aristocrats in the sixties and later are considered student/intermediate level horns, this horn is a professional level earlier Aristocrat that is very close to the Buescher 400, Buescher's top horn. The 400 has a larger bell, underslung octave key on the neck, and more elaborate cosmetics including fancier engraving, but they are basically fancy Aristocrats. This Aristocrat features brown rollers, fancy marble left thumbrest, snap-in pads, screw in Norton springs, and very attractive lines/proportions/engraving. Anyone who knows these horns knows the snap-in studs holding the pads act as huge dome resonators causing sound to be radiated outward aggressively. They are what give this Killer Bee his sting! Check the pictures for all these features!! Cosmetically it is a bright gold color which is very attractive as you can see!!! Only Selmer and Buescher have really been true to Adolphe Sax's unique design of a parabolically curved bore producing the much desired "sweeter" sound in the upper notes and the deep richness in the lower ones. Perhaps that reason, and super Buescher horns like this, later lead to the Selmer and Buescher companies merging in the early sixties!! I have to look to find anything wrong, but here goes. The bottom is in good condition with no major flatness or dents only a small ding barely noticable up toward the bell if you look in the right place. There is some very minor pinpoint lacquer loss in various places such as on the back of the horn and behind/inside of the bell. This includes some typical age small spots on valve covers though barely noticable compared to most similar vintage horns. There is a small ding on the neck with only minor lacquer loss there. Tt appears to be the original neck. Very unusual as most necks are greatly lacking. There are no significant dents and only the two minor dings already mentioned. There are virtually no scratches and only minor wear on the usual keys and lower thumbrest. Gold finish is intact in about the 95% range. There really aren't any lacquer less areas only that pinpoint speckling over parts of the horn mentioned earlier. Look at the pictures and see for yourself. Now about the overhaul, basically the horn was completely torn down to the tube and scrubbed and bathed inside and out extensively!!! Then carefully reassembled with ALL NEW PADS, repeat ALL NEW PADS every swinging one regardless of prior condition!!! Then it was carefully leak light pad tested and play adjusted and tested. It can't have been in any better condition when it was new, mechanically or play-wise. It plays WONDERFULLY: a rich DEEP FAT TONE that only a fine professional level forties Buescher tenor can provide at a fraction of the cost of an equivalent Buescher 400 in maybe not this nice a condition. This is a GREAT horn! Ready for some BLOWIN! Pictures show most everything! The finish over large areas of the horn is nice and shiny as new!! This is a solid playable instrument with the fast action, great looks, and great sound of a forties professional level Buescher. Hard to find such a playable pro level Buescher that looks so great at an affordable price!! Comes with a Goldentone number 3 mouthpiece and ligature/reed holder.

This sax comes with a brand new MBT form fitting deluxe hard case with plush lining that still has the tag hanging from it!!! This case was never used before I placed this sax in it today!!
See photos:
"Killer B" has been fully overhauled with all new pads!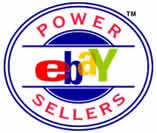 Buyer to pay actual cost for shipping, insurance, and packaging. We accept Master Card & VISA through Billpoint or Paypal, US checks and money orders.
I prefer PayPal, the #1 payment service in online auctions!